AKP143 CGDI Prog BMW MSV80 Car Key Programmer for BMW CAS1/CAS2/CAS3/CAS3+C Key Programming and All Keys Lost Adds FEM/BDC(Additional Cost)
BMW MSV80 BMW Car Key Programmer for BMW CAS1,CAS2,CAS3,CAS3+,FEM,BDC Key Matching and All keys lost

BMW MSV80 Highlights:

Auto diagnose
Programming
Security maintenance
A Key Programmer with OBD Functions
Short time programming, with new breakthrough in operation safety and technical support.

BMW MSV80 Supported Languages: Chinese, English

Latest software version: V1.0.02

Certification: CCC,CE,GS, CCC,CE,GS,ISO

Function: Professional Diagnose Tool

Free Download Software Update Tool V1.0.02

MSV80 BMW Car Key Programmer Supported Module list:

1.BMW CAS1/CAS2/CAS3/CAS3+ key increasing matching,KEY all lost matching,CAS computer replace,CAS3+/P4X above version can directly downgrade by OBD in 5 minus 100% safety.
2.Support BMW CAS4/CAS4+ key matching,support key all lost matching.
3.Supports BMW key inspection,check key status
4.Supports BMW engine computer DME replacement.
5. Supports BMW MSV80/MSD80/MSD85 series OBD read ISN code (no need to spilt computer when matching key)
6. Supports BMW key unlock.

MSV80 BMW Car Key Programmer Functions:

1.Update in real time,products updated in zero cycle time,supports model added in real time.
2.BMW CAS3/CAS3+Data repair--support change replace and split CAS computer,BMW MSV80/MSV80.0/MSD80/MSD80.0/MSD85/engine
change computer,ISN code reading and writing.
3.Equipment security greatly enhanced, the hardware anti-crack,anti-software copy.
BMW Key Programmer Support Model list and Woking Time:



BMW Key Programmer Support Model list and Woking Time:



BMW MSV80 Read MSV80 specification:

Method 1: Read directly ISN code in the car,pls be assure car voltage is 12V above,directly connect OBD to operate--time about 5 minus.

Methods 2: Directly split engine computer (DME) to operate--connectline as follows: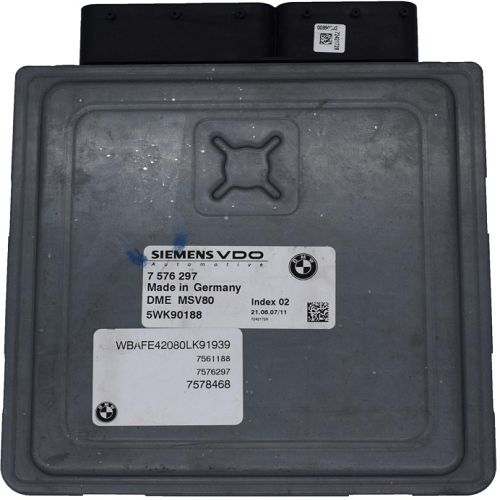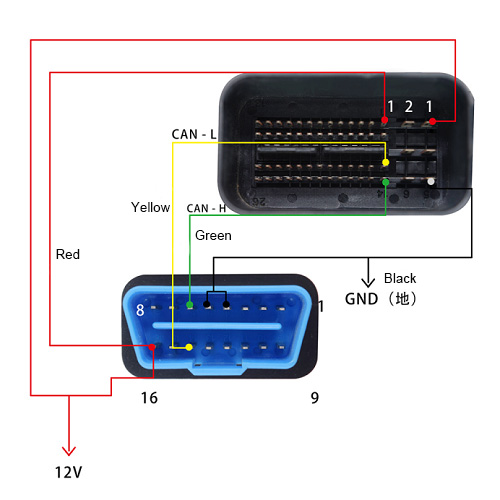 MSV80/D80/D85/wiring in the experimental bench

BMW MSV80Package includes:

1pc x BMW MSV80 Main unit
1pc x Adapter
1pc x USB line

Warm Notice:

Defalt setting : Free activation for 90 days
But we will provide you free activation for another 90 days, which means you can enjoy 180 days free update.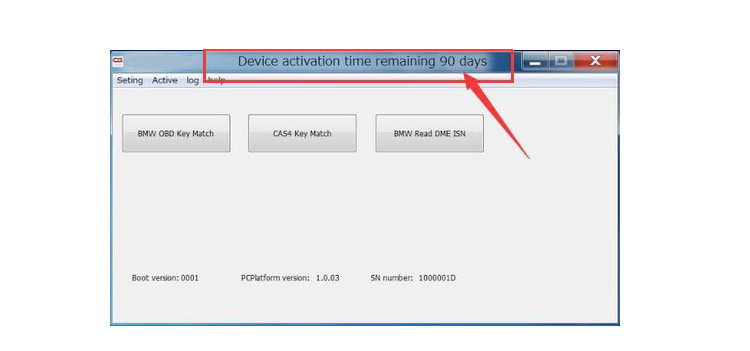 Customer Test/Feedback: